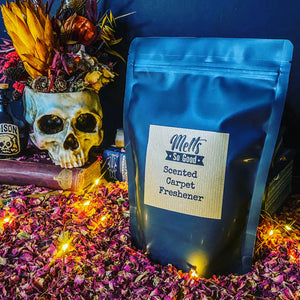 Our scented carpet freshener comes in a variety of highly fragranced scents leaving your room smelling fabulous! 
 Instructions for use. Sprinkle product over carpet and leave for 30 minutes before vacuuming. 
Net weight 500g 
In accordance with the European Regulation (EC) No 1272/2008 on Classification, Labelling and Packaging (CLP) (2009), information on the chemical composition and associated hazards of each fragrance contained within our products is provided.